Cheryl started her skin care business over thirty years ago because of her struggle with adult acne. After attending one of the first aesthetic schools in the state of Utah and receiving her "Facial Operators" license she opened a skin care business to assist others in clearing their acne.
After working for several years and successfully clearing hundreds of acne cases, many of her clients begin asking what could be done for their aging skin. Because of Cheryl's curious nature she has always been one to study and create new treatments and products to give the best results to her ever growing clientele.
Her own product line became a reality in 1986 as a result of wanting to give her clients the best products to improve the condition of their skin both for aging and acne and all other skin conditions. The 'Cheryl' product line is filled with active organic and wild crafted ingredients along with safe and effective ingredients used for creating the most beautiful healthy skin.
Cheryl is always striving and learning in order to provide our clients the most up to date products and services and this will never stop. She ensures that the technology that we use in our services is always the safest and most effective and that ever ingredient in our products are doing the most good and effecting the most change in your skin.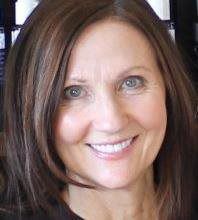 Celeste has been a Master Esthetician since 2001. Her passion for helping other makes her a perfect fit at Skincare, where she has worked since 2010.
She is an expert at assessing skin and creating the perfect customized facial and the most beneficial cheryl inc products for you to use at home.
She specializes in customizing each and every service to get your the results you're looking for she is proficient in Lamprobe, Hydrafacial, microneedling, Advanced Microderm Abrasion, Dye VL (IPL), Laser Hair Removal, Opus Plasma RF, Clear Lift Laser and all other facial modalities at Skincare Holistic Beauty Practice. She is talented at all types of brow sculpting including tinting and shaping. She has a passion for makeup artistry and can perfectly match all skin types using Jane Iredale mineral makeup.
Trisha is veteran Master Esthetician that started out with her own struggles with severe cystic acne. That is, until she found Cheryl at the age of 21. Cheryl cleared her difficult acne that no dermatologist could help her with and changed her life by inspiring her to go to Esthetics school. Trisha has been helping people improve their skin for over 20 years and has been a Skincare team member since 2015.
She is an expert at eyebrow sculpting as well as long lasting eyebrow and eyelash tinting, and has incredible makeup expertise and foolproof foundation color matching with Jane Iredale Mineral Makeup. Trisha is proficient with all of the advanced modalities here at skincare including Clear Lift Laser, Laser hair removal, laser tattoo removal, Dye VL (IPL), Micorneedling, Hydrafacial, Microdermabrasian and more.